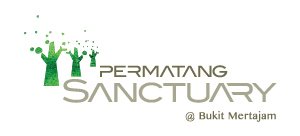 3
This premier Permatang Sanctuary located in Permatang Tinggi, Bukit Mertajam on 131 acres is framed by manicured lawns that commands extraordinary eco-living, features perched among the green lung. Meticulously designed to complement a neat and sleek neighbourhood, the cables are embedded underground and its vista is set on designer landscapes.
Even more gorgeous is the home, which includes Double-Storey Semi-Ds, Double-Storey Link Semi-Ds, Double Storey Bungalows and Double-Storey Link Bungalows. Every space is as beautifully designed and the outdoor living is planned so there is a place to enjoy the times of the day at the side patios. The warmth and luxury that exist has come together with lush and healthy enviroment to create a comfortable haven and themed parks, scenic bicycle routes and wide jogging tracks. Offering distinctive lifestyle avenues with close proximity to neighbouring BM town, Auto city and Penang second link, nearby convenience include public schools, public amenities, shopping facilities and the new Tesco.
It is conveniently accessible and linked to the North-South Highway and Penang Bridge. From the minute the sun rises to long after it sets, there is an overwhelming sense of peace and serenity here in Permatang Sanctuary.
AVAILABLE PROPERTIES
Within this project